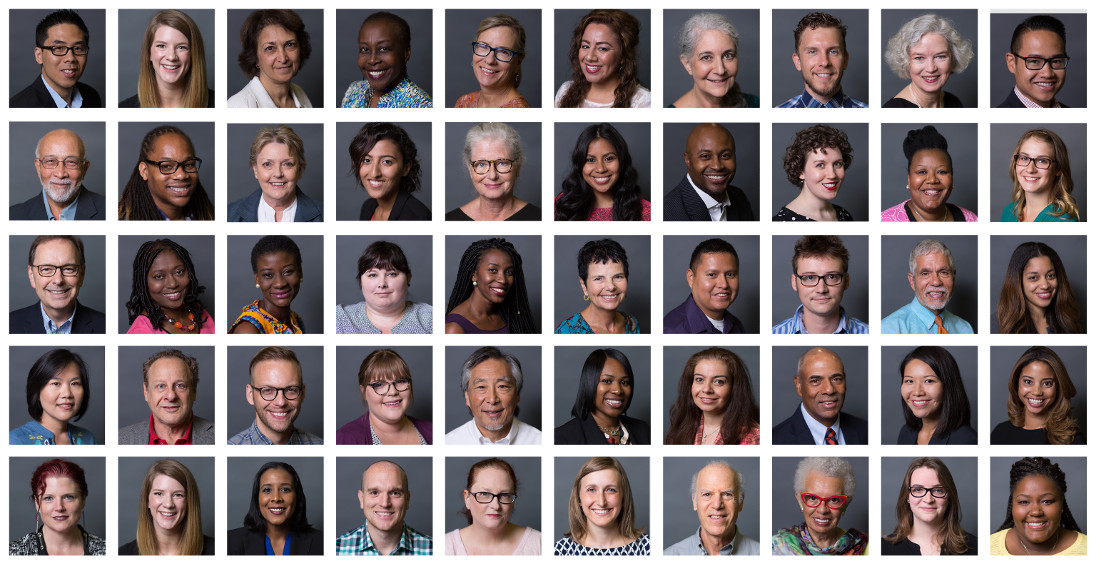 07 Apr

Membership

APA made significant strides in 2016 in building a membership program that attracts, engages and retains members by giving them more of the resources and tools they need to successfully navigate a career in psychology and related fields.  From professional development, to greater access to scientific information and beyond, the Membership Office is focused on giving members more of what they need, and want, from their membership.

Some of this work involved modernizing APA's membership infrastructure, introducing new technologies that will ultimately help the association create a more engaging member experience. The year 2016 also saw the integration of other parts of APA into the Membership Office, including the Monitor and PsycCareers, APA's job board and career resource. In all, 2016 marked an important year in the development of the association's new approach to membership and set the stage for long-term success in growing membership in APA.
I've been able to make professional research contacts through my presentations at APA. In addition, I've learned much from colleagues about teaching techniques and research in and out of my field.

I am a college teacher of psychology. APA helps me to stay up to date in my field and current with the research. I attend the conventions and conferences to connect with others and gain valuable information.

Being an APA member has granted me the opportunity to further expand my education, knowledge and connection with many more professional psychologists in the field.

Being a long-term member of APA has enhanced my professional and personal development through varied experiences while encountering other professionals and being exposed to numerous learning opportunities. Also, APA has taken a proactive stance on many social issues.
115,363
Total APA Membership in 2016
54
Special Interest APA Divisions
Product Initiatives: Better Understanding of What Members Want and Need From APA
A Product Initiatives team was created in 2016 to lead the development and management of products, services and tools to serve members' professional needs and make their membership more relevant and valuable. The team is building a robust member insights program to collect and analyze member data from a variety of sources with the goal of gaining deeper insights into how APA can better serve our members.
Value Added for APA Members
5 free CE hours included in APA membership ($175 value)
Member registration savings for APA convention ($210)
Member credit for APA journal subscriptions ($55)
Subscription to the Monitor on Psychology included in APA membership ($50 value)
Member savings on APA PsycNET Platinum ($500)
Average member savings from the APA consumer discounts program ($650)
Free career development resources, tools and services for members ($1,250)
Data-Driven, Multi-Channel and Integrated Membership Marketing
Membership Marketing incorporated new technology to help deliver exclusive new members-only content with the goal of recruiting and retaining new members in APA. The team used creative new elements and innovative tools to tailor its messages to members through a variety of communications channels, including:
Member Update, a bimonthly, mobile-friendly members-only newsletter
APA PsycIQ, a new platform with member-focused content
A "New Member Welcome Journey" program to introduce members to the many benefits,  programs and products included in their annual membership
Annual marketing campaigns included the monthly acquisition, renewal, lapsed member, and student-upgrade-to-full-member campaigns as well as the membership pavilion at the APA convention. The team also promoted new member benefits, including five free CE hours; the improved APA Membership Directory; and booklets, video and webinar series, toolkits, blogs and other communications targeted to members' interests.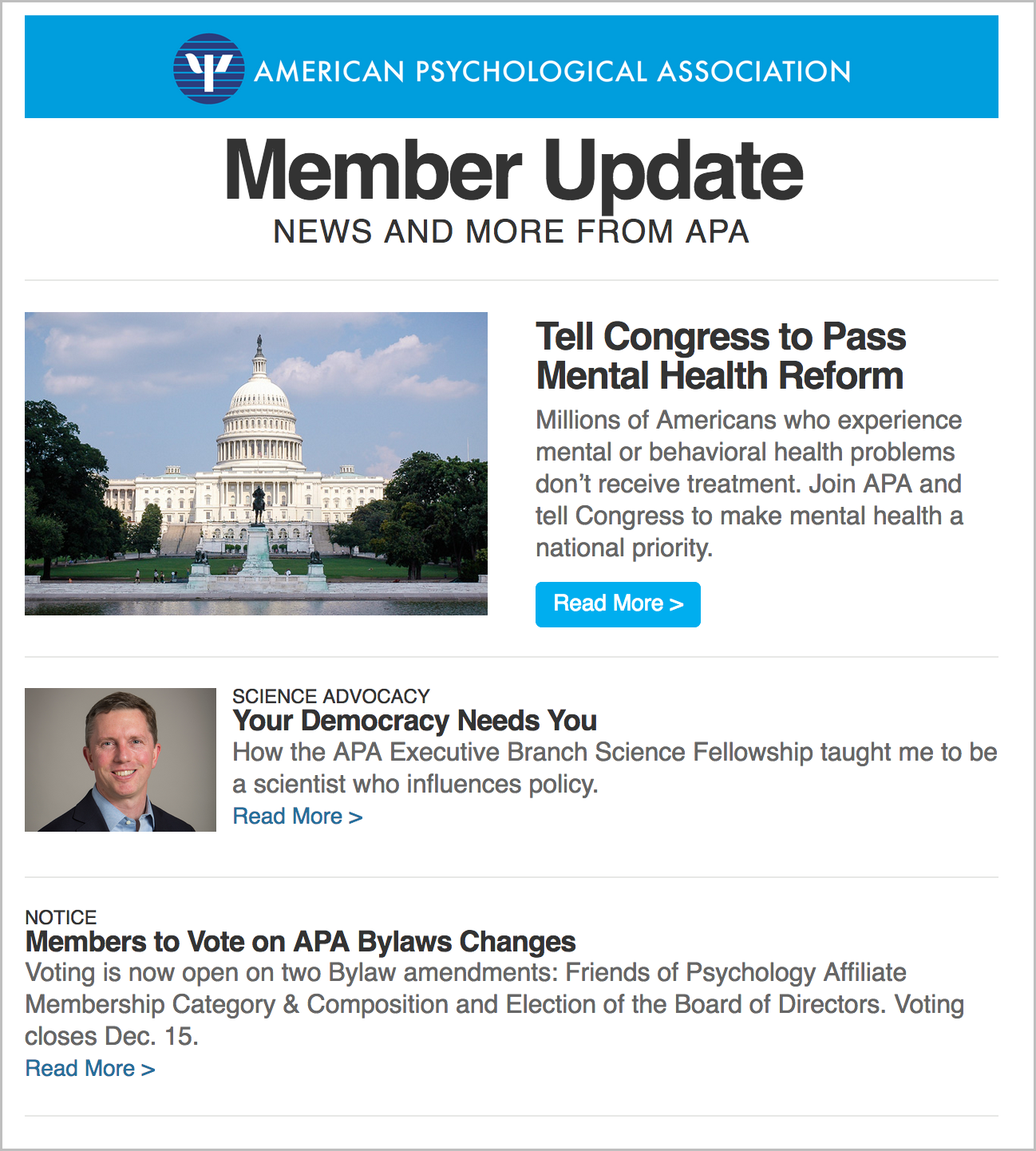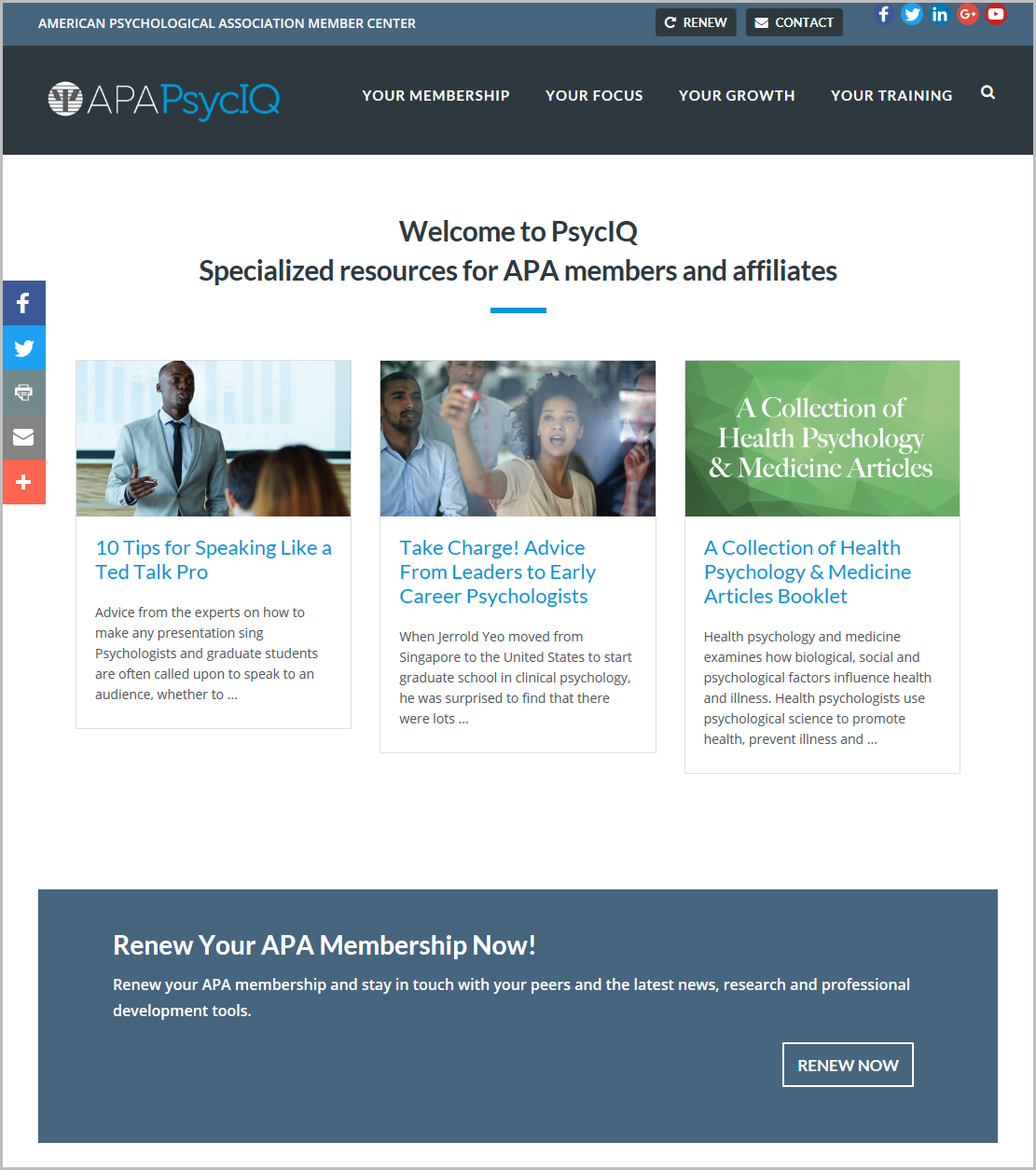 Better Division Data, Efficiency and Enhanced Value
In early 2016, Division Services and several offices across APA embarked on a project to reorganize a significant portion of division membership data in the APA database. The project was a critical step in improving our efficiency, simplifying join/renewal processes for division members, and producing better data and reporting for divisions and APA. A new form now allows APA members to join divisions easily and engage with those divisions instantaneously. This initiative helps APA members benefit from membership in divisions and helps divisions grow their membership base.
Divisions are great for networking. I've been involved and because of that, I was just asked to serve as a committee chair in Division 47.

—Ken Chew Jr., member of Divs. 12 and 47
Improvements in Customer Service
With assistance from APA's Information Technology Services and direction from the Membership Marketing team, the Service Center used Salesforce Marketing and Service Cloud — innovative digital marketing software — to implement and test a call campaign welcoming new members. Through this effort, new members will receive a welcome call from staff to thank them for joining, to highlight their benefits, and to answer questions and provide assistance with accessing their myAPA.org accounts.
Enhanced Processing of Member Records, Dues, Applications and Subscriptions
In addition to its current role in maintaining the member, subscription and customer database records and processing new member and affiliate applications, dues and subscription payments and book orders, the Service Center unit also began processing division renewal payments and applications in 2016.
47,500
direct calls handled by APA Service Center in 2016
of calls were member related
of calls required directory assistance
of calls were from members and public for book/subscription order or other info
of calls were technical calls about online products and services
A Redesigned and Revamped Monitor on Psychology
In response to a readership survey and feedback from the APA community, a newly enhanced APA Monitor offers more insights on career and practice opportunities, more psychological research and a fresher, more inviting look
New Revenue Channels and Partnerships
Strategic efforts to identify and align with emerging industry, market and member trends have helped facilitate new initiatives within the Advertising and Exhibit Sales Department. This work to identify and develop new revenue channels will be an ongoing effort over the course of a few years.
Launched in December 2016, the APA Corporate Partnership Program was developed in collaboration with the Membership Marketing team to connect APA members with key industry experts in the corporate segment who provide products, services and leadership relevant to psychology. The proceeds from these efforts are used to fund new membership programs and to sustain APA's mission-oriented activities.