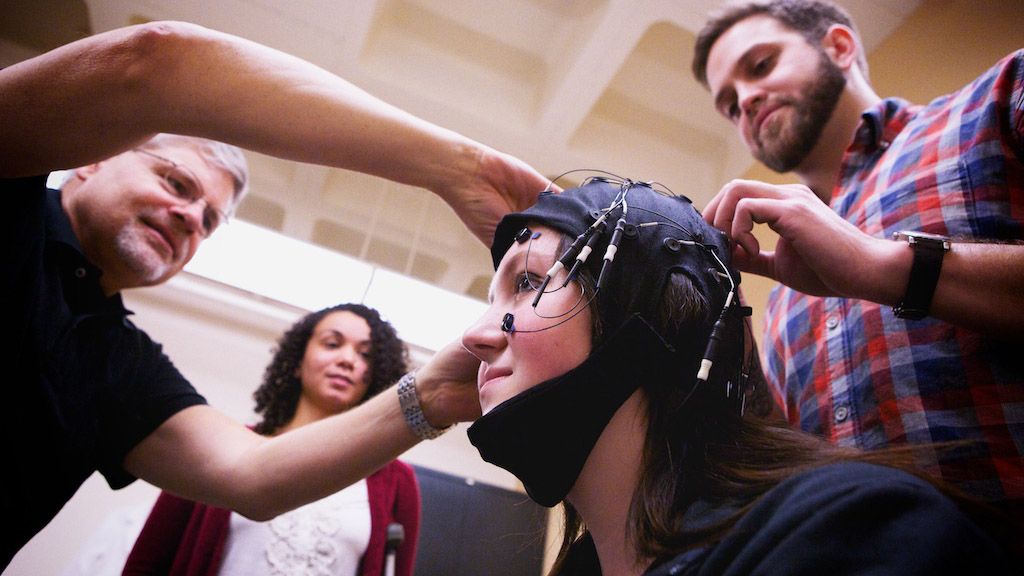 27 Jun

Stand for Science
Why You Must Stand Up for Psychological Science
Since 2014, APA has been helping psychological scientists meet with their congressional representatives to showcase their research and promote the value of psychological science. In 2016, this program was more salient than ever.
Advancing psychological science and practice are at the heart of APA's mission. To promote policy decisions that advance and preserve psychological science, APA must convey its value to policymakers and the public, especially when social and behavioral science funding faces major threats in Congress. APA's Science Government Relations Office launched the Stand for Science District Campaign to have an impact on decisions being made about federal funding for behavioral and social sciences.
Unlike traditional congressional meetings in DC, the Stand for Science campaign brings lawmakers into labs to observe firsthand the rigor and impact of psychological research. They come away with a deeper understanding of how everyone benefits from federal support of psychological science.

—Howard Kurtzman, PhD, APA Acting Executive Director for Science
Since its inception, the program has grown: There have been 66 meetings, 31 of which were directly with members of Congress, and 17 were tours of psychology labs. When faced with immediate legislative threats affecting psychological science, APA can now quickly deploy advocacy-trained scientists in their home states and districts.
Photo at top: Psychologist David Strayer, PhD (left), is a cognitive neuroscientist who studies how attention functions within multiple research domains. He is shown here with James Coleman, Emily Ortiz and a research participant in his lab at the University of Utah. Dr. Strayer is one of the psychologists highlighted in "Psychology: Science in Action," part of APA's public education campaign to demonstrate psychology's contributions to society and its grounding in science. (Photo credit: Amanda Kowalski)