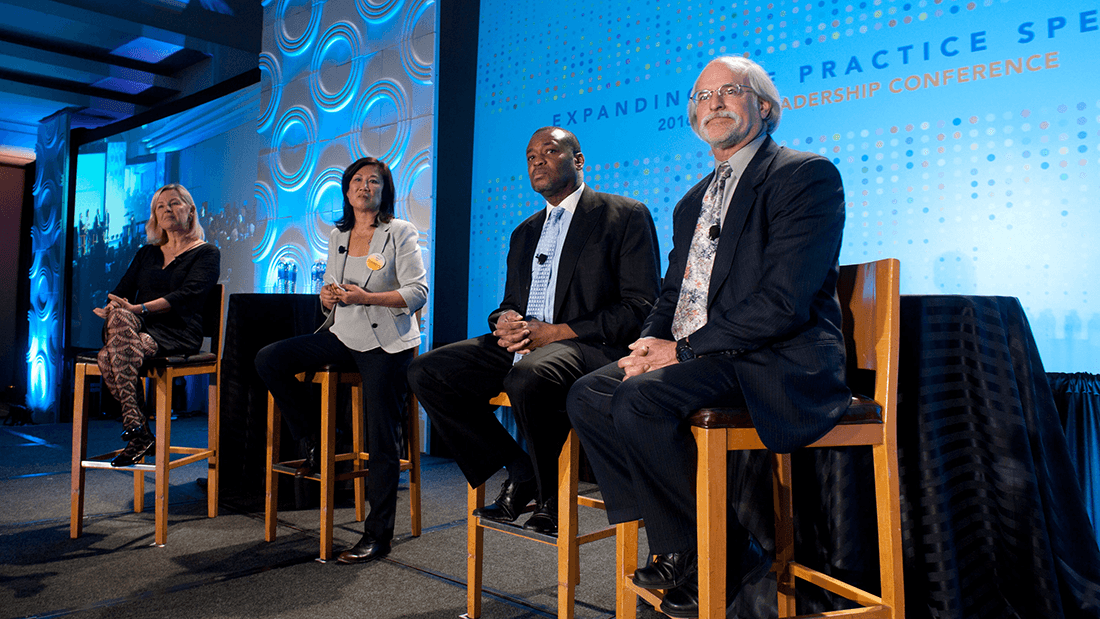 07 Apr

Practice

The Practice Directorate had another busy year advocating for the accessibility and availability of mental and behavioral health services and promoting the benefits of psychology to the public. The directorate's advocacy efforts included visits by psychologists to U.S. Congressional representatives to ask for better federal funding for mental health care and letters to the president-elect and House and Senate leaders requesting continuation of the mental health and substance abuse benefits of the Affordable Care Act. Our annual Stress in America Survey had two parts this year: one that looked at the impact of discrimination and stress, and another that examined American's stress related to the 2016 elections.

The Practice Directorate is also charged with leading the Practice Organization, a legally separate companion organization that advances the professional interests of psychologists across all practice settings.

Photo above: Panelists at the 2016 State Leadership Conference field audience questions on how they and their patients can thrive in the changing health care marketplace. From left: Nancy Breen Ruddy, PhD, McCann Health; Shirley Ann Higuchi, JD, APA and APA Practice Organization; Arthur C. Evans, PhD, commissioner of Philadelphia's Department of Behavioral Health and Intellectual disAbility Services [now APA's CEO]; and Geoffrey Kanter, PhD, ABN, ABPdN, Comprehensive MedPsych Systems, Inc.